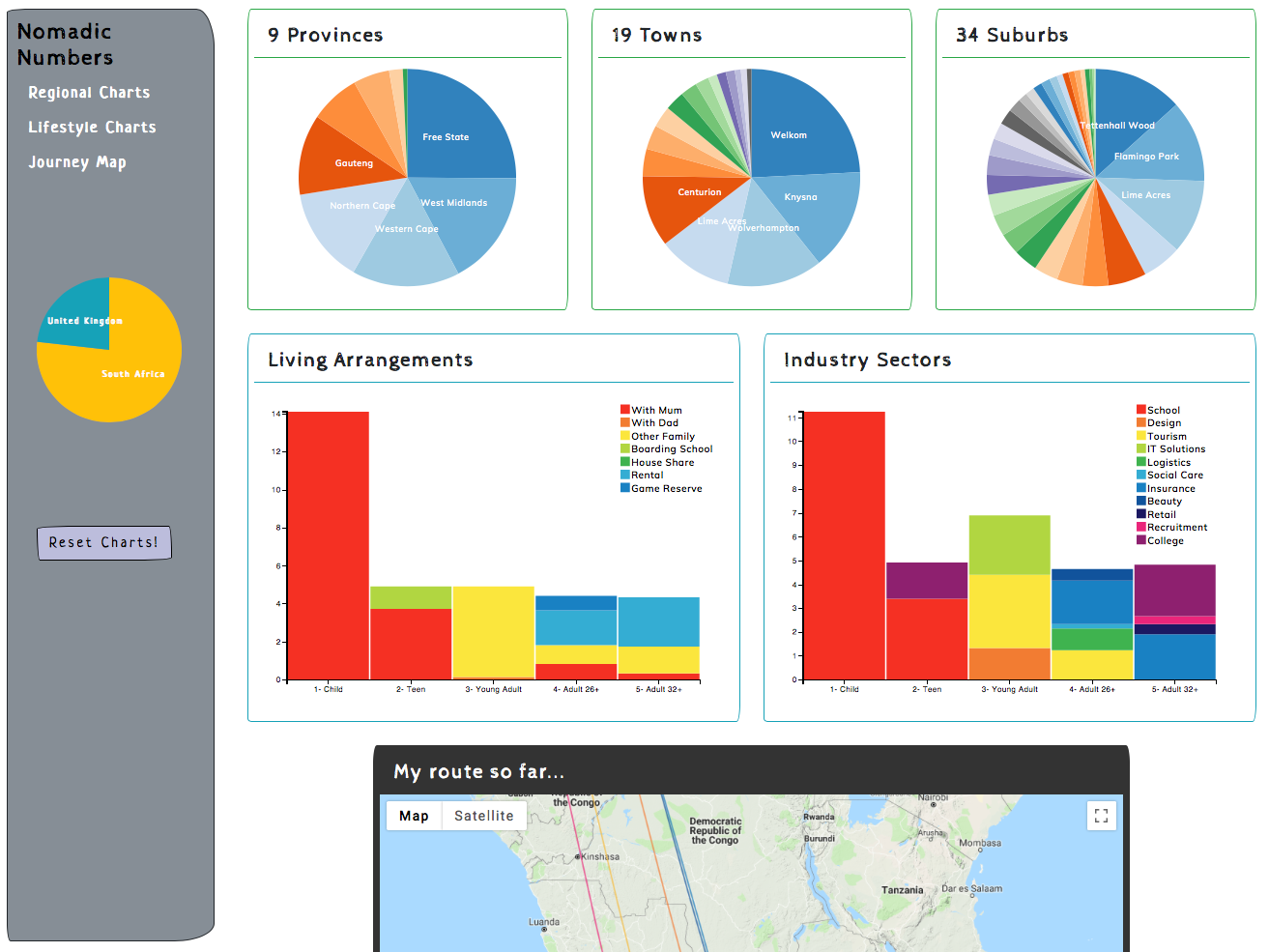 I can finally share the good news hinted at in my previous post! My data dashboard, which I first told you about in March (I know – who remembers that far back, seriously?!) is finally done!
The even better news is that the dashboard (Project 2 of 5) and my resume created at the beginning of the year (Project 1 of 5) have been submitted for marking! I can't tell you how hard my heart was pounding when I submitted my first project. It was my first creation, my own little website, and I had to let it go – to be judged harshly (but fairly) and there is nothing I can do now to change it, or justify it. It's out of my hands…
But this is a good thing. I am really glad that we can now submit each project as it is completed, rather than having them lurking there til the end and submitting everything together. It means that I will hopefully get some feedback from the examining body before I replicate any errors on future projects. It also means that I cannot be tempted to "just fix that thing" or "tweak this feature" when I really need to be concentrating on the next module in my course.
If you'd like to have a look at my
data dashboard
, you can find the
website here
, and for those who would understand it,
the code repository is here
. This one does need to be viewed using a desktop computer or laptop, as there is a lot that needs to fit on the screen at the same time. If it doesn't, the whole effect of the chart interaction is lost. As it's interactive, play with it – click everything! And as always,
I'd love to hear what you think.