I got a very exciting email this morning – the assessment results for my first website! I was almost too nervous to open it, but thankfully I'm more nosy than nervous!
We get marked out of 5 for the following 18 areas:
• Project Purpose
• UX Design
• Suitability for purpose
• Navigation
• Ease of use
• Information Architecture
• Responsiveness Design
• Image Presentation
• Colour scheme and typography
• Appropriate use of HTML
• Appropriate use of CSS
• Version Control
• Testing Implementation
• Testing Write-up
• Readme file
• Comments
• Deployment Implementation
• Deployment Write-up
We also get written feedback on the following 5 areas:
• Usability and Real-world Application
• Layout and Visual Impact
• Code Quality
• Software Development Practices
"The project has both functional and aesthetic qualities. It is easy to use and the project's code is readable and has a good structure. Software development recommendations have been followed and the project uses current design trends to achieve its intended goals which show good knowledge of web design basics and current industry standards."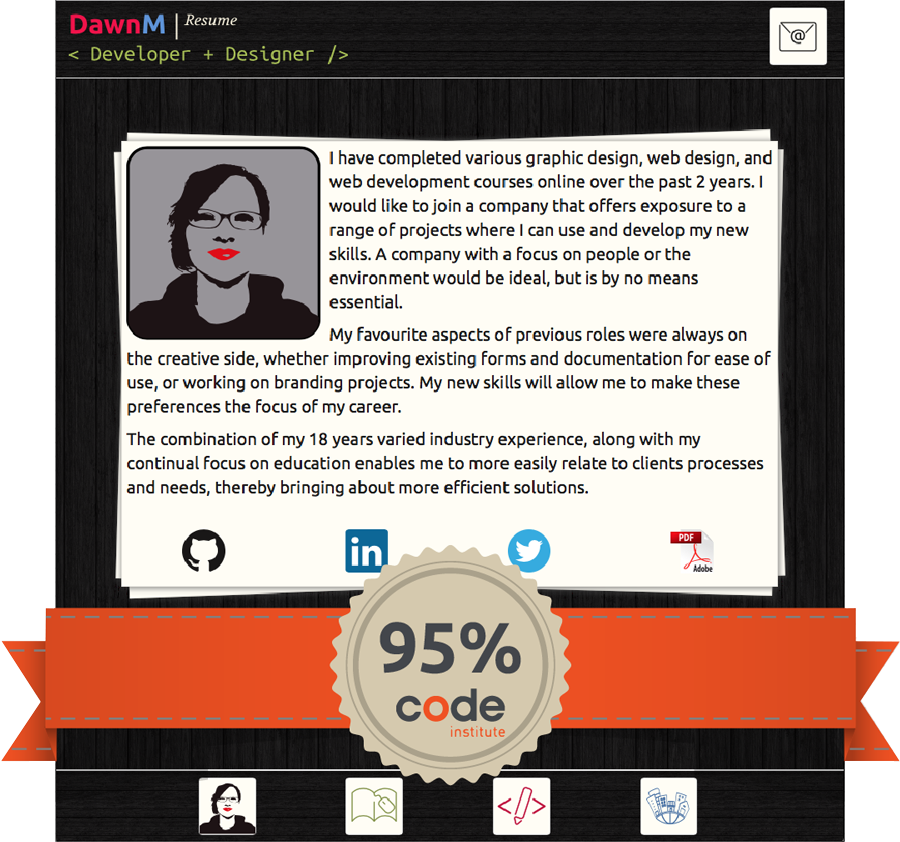 As this area of study for me is so far removed from anything I have done before, I decided I would be happy with a "safe pass" mark. So I am absolutely thrilled with the constructive feedback I received, and especially with my overall mark of 9.5 out of 10!!
A huge thank you to everyone who has been involved, from initial support for this area of study (JP), study loan & general encouragement (Mum), every day support, proof reading, ideas brain-storming, and celebratory pancakes (my beautiful wife), mentorship and general study support (Yoni and Tiffany at Code Institute), as well as all the friends, family, and fellow students who make up my amazing network.
❤ Thank you ❤