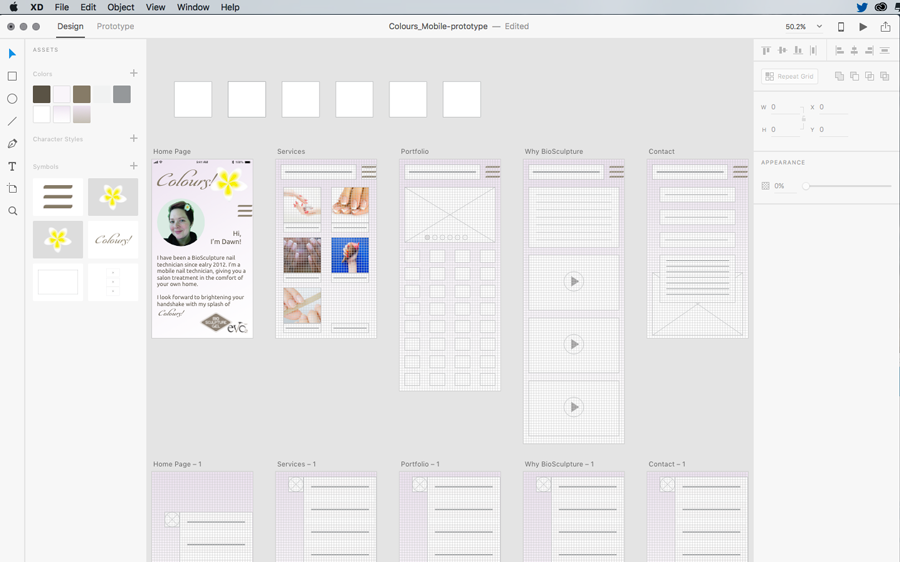 Hi! 
Not the most exciting post this week. It's been very design-heavy, as I've been working on my project prototype, and a logo for a friend's gym. Neither are anywhere close to finished, but I will share a screenshot of the prototype for you.
I was also contacted yesterday by a previous client who I did some freelance logo work for. She needs some changes made to her logo to reflect changes to her products. So the design work will be continuing for a while. I love design work as well, so I'm having a lot of fun. Also loving 
Adobe XD
 – what an incredible piece of software – finding all the little features it offers has provided lots of "oh cool!" moments for me.
I think the biggest excitement is that my wife has decided she would like to do some more studying, as she would also like something to be excited about. So I guess I must be doing something right, if I'm portraying this experience as a positive! I'll let you all know what she decides to study – she's trying out a few things to see what really grabs her.